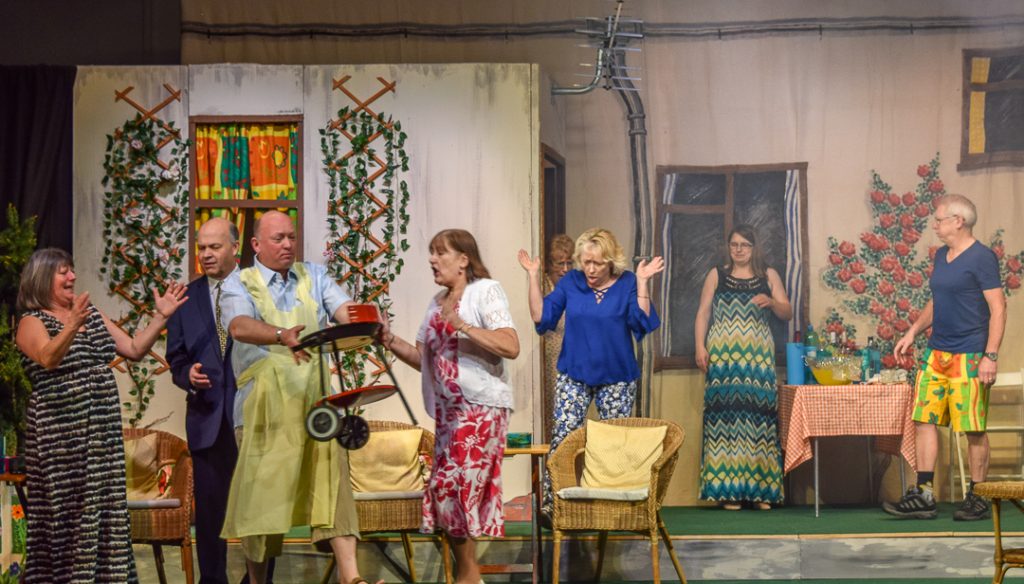 We are an award-winning drama group based in Kingswood, Bristol. We usually produce two drama productions a year, including a Pantomime around Christmas and a play in the spring or summer. We also put on ad-hoc productions such as Murder Mystery evenings at various times in the year.
The group was founded in 1976 and we have been performing plays and pantomimes ever since. We are affiliated to Our Lady of Lourdes Church in Kingswood, Bristol and perform our plays at Our Lady of Lourdes School. We have put on over 75 different performances ranging from small, quirky plays to large pantomime extravaganzas and everything in between.
We welcome members from the age of 16 onwards and meet every week for rehearsals. Everyone is welcome to join at any time, there's always plenty to do whether it's acting, building or painting scenery, costumes or being an hidden star backstage! Whatever your talent is, we're sure you can use it here.